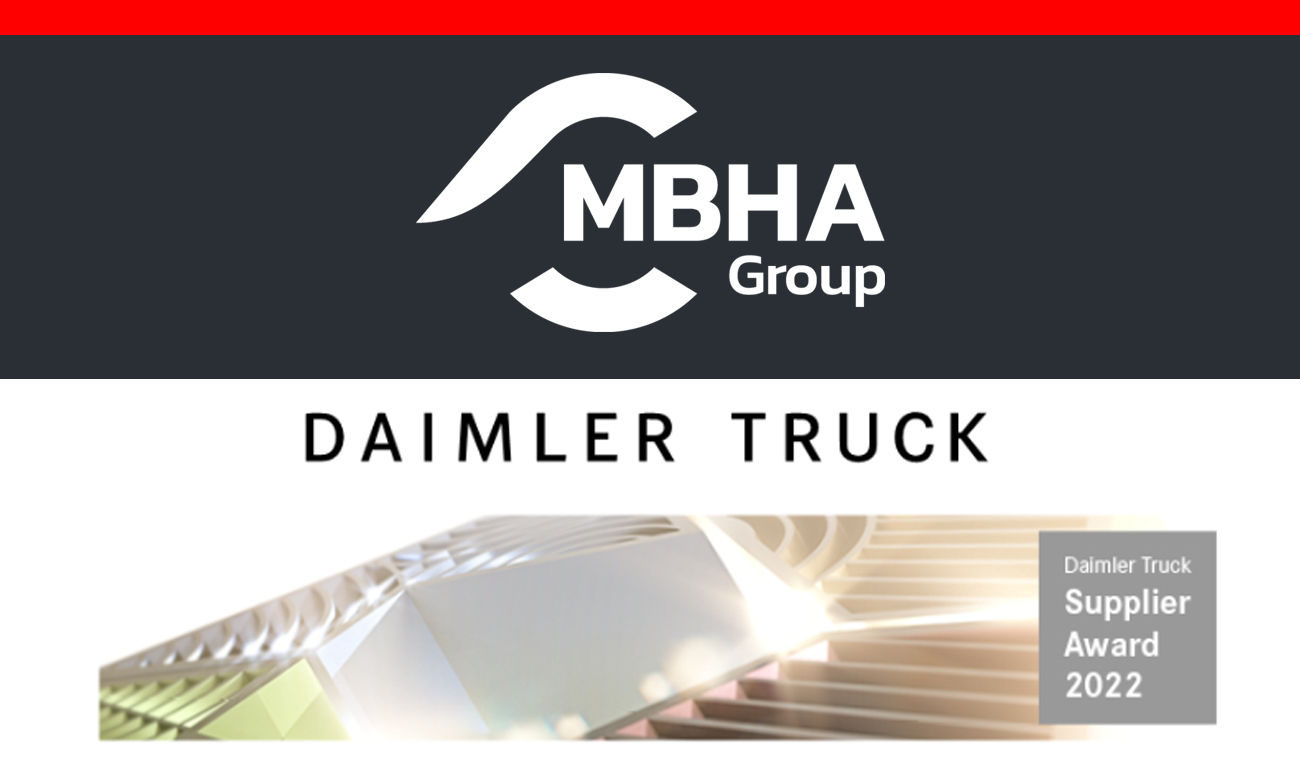 The MBHA Group invited to the Daimler Trucks Supplier Awards 2022 during the IAA Transportation.
On September 21, 2022, the Daimler Group will hold the first edition of the Daimler Trucks Supplier Awards, a special evening to gather and reward its key suppliers. Organized as a private ceremony featuring inspiring talks and discussions, the event will bring together a small group of the German brand's most important strategic suppliers, including the MBHA Group.
The awards ceremony, which will take place during the IAA Transportation trade fair being held in Hanover, Germany, from September 20 to 25, represents a new approach from Daimler. Unlike previous editions in which the recognition of its personal vehicles and commercial vehicles segment was gathered in the same event, this edition of the awards is separated between both segments, giving rise to the first edition of the Daimler Trucks Supplier Awards, which will reward the best suppliers in the fields of Innovation, Collaboration, Sustainability, and Quality.
From the MBHA Group, we would like to thank the Daimler Group for their confidence in our brand and the invitation, one more year, to participate in such an important and inspiring event as the one we will have the opportunity to enjoy in Hanover.
This event is part of the different activities, meetings, and events in which the MBHA Group is taking part as an exhibitor and active participant in the IAA Transportation 2022, where the Group has a stand (Hall 24, Stand F62). From there, the team of the different MBHA Group companies traveling to Germany is presenting all the new products and solutions that MBHA, MBHA Projects, Baldur Süspansiyon, and ZIUR Composite Solutions have been working on recently. Beyond that, the team is also holding meetings with the different customers, partners, and collaborators who are coming daily to strengthen relationships and establish new collaboration agreements.