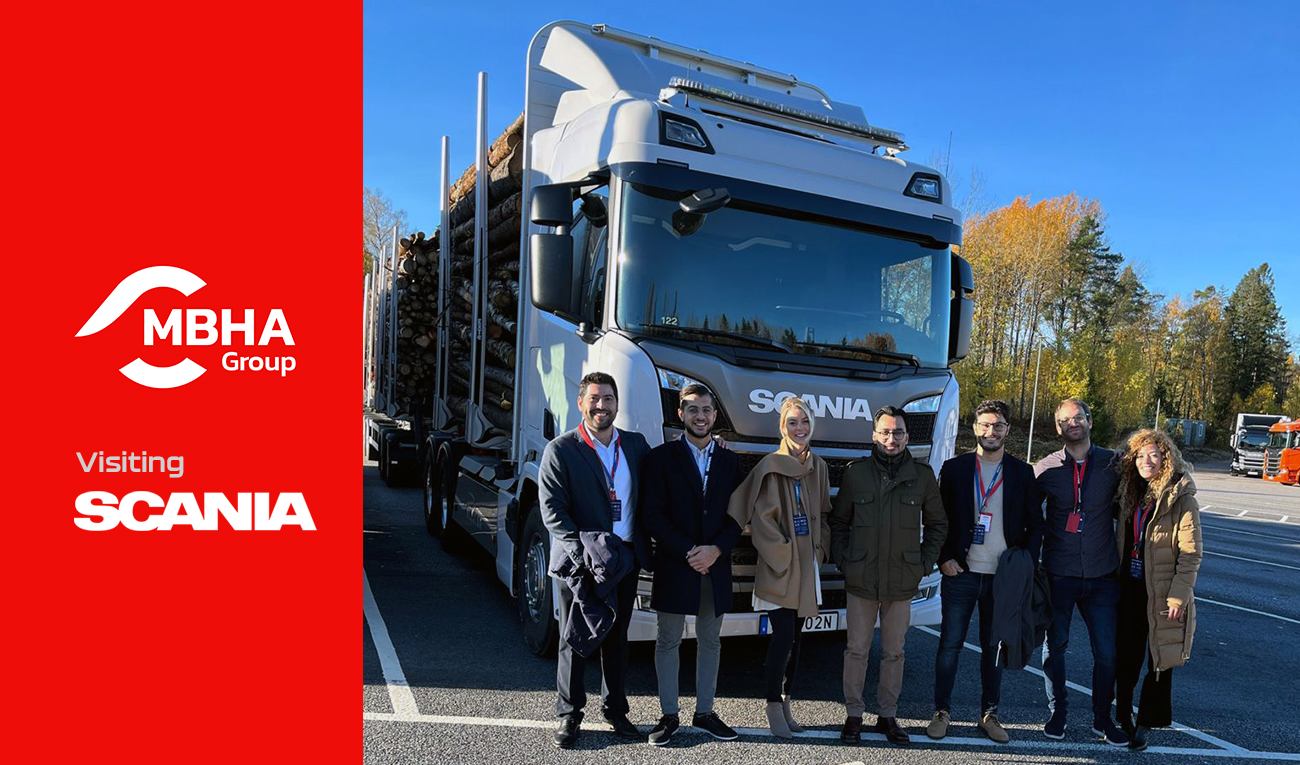 Strengthening personal ties with our clients through inspiring encounters: our recent visit to SCANIA headquarters in Södertälje.
In the MBHA Group, we are passionate about offering exquisite service to our clients. Still, on other occasions, our clients provide that outstanding service and treatment to us during one of the several visits we make each year to their sites to monitor the implementation of our solutions and learn first-hand about opportunities to improve our joint projects. This was the case during our recent visit on October 20 to Scania's production plant at its headquarters in Södertälje.
With an agenda programmed in detail and executed to perfection, we started the day with a fun and exciting meeting at their Demo Center, where we had the opportunity to drive different trucks and buses from their fleet, including some of their recent electric models. After a short break to warm up, we continued with a guided tour of the chassis assembly line by Perry Johansson, Concept Developer (KYOD), where we were able to see first-hand the assembly of our leaf springs and the finished trucks in line with our products installed and ready to offer the highest guarantee in terms of suspension. Later, after a relaxed lunch in their canteen, we met the different departments of each company (R&D, purchasing, sales, and quality) to present several proposals for improvement and create synergies for future projects.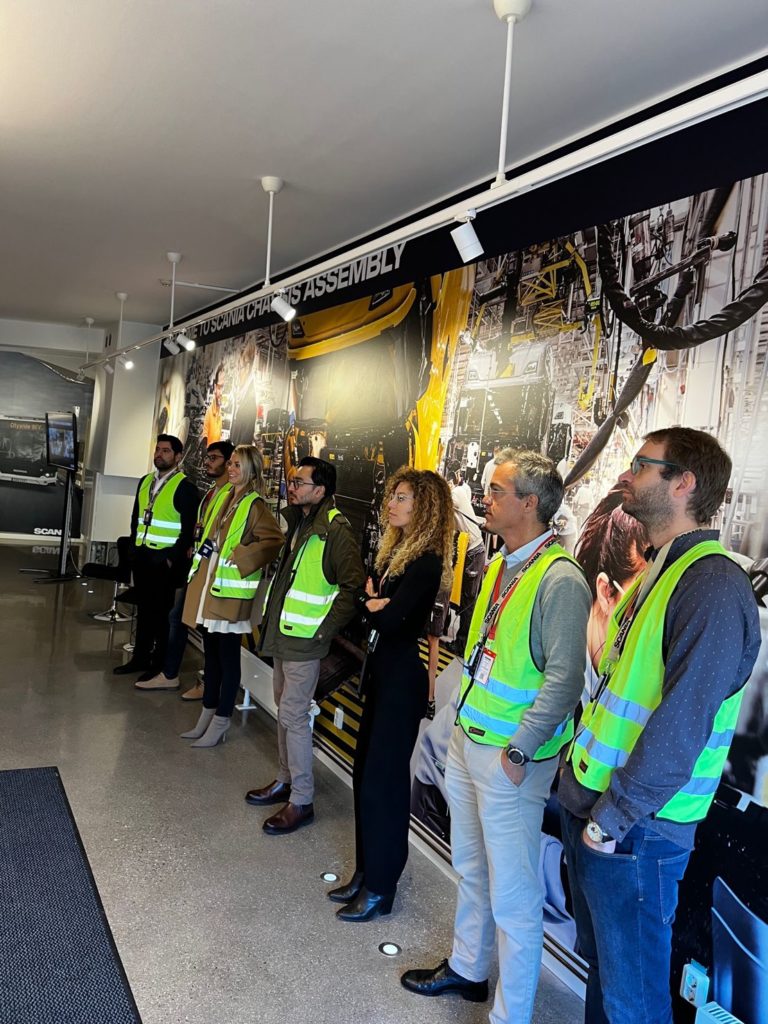 In short, a spectacular day in which we enjoyed exceptional treatment by the entire Scania team led by Sofie Lundberg and in which we could see how our innovative solutions for transport suspension are part of some of the most advanced models in the market, thanks to our guarantee of excellence, quality, and service, which translates into an enriching and long-lasting partnerships with our Tier 1 partners in the transport industry.