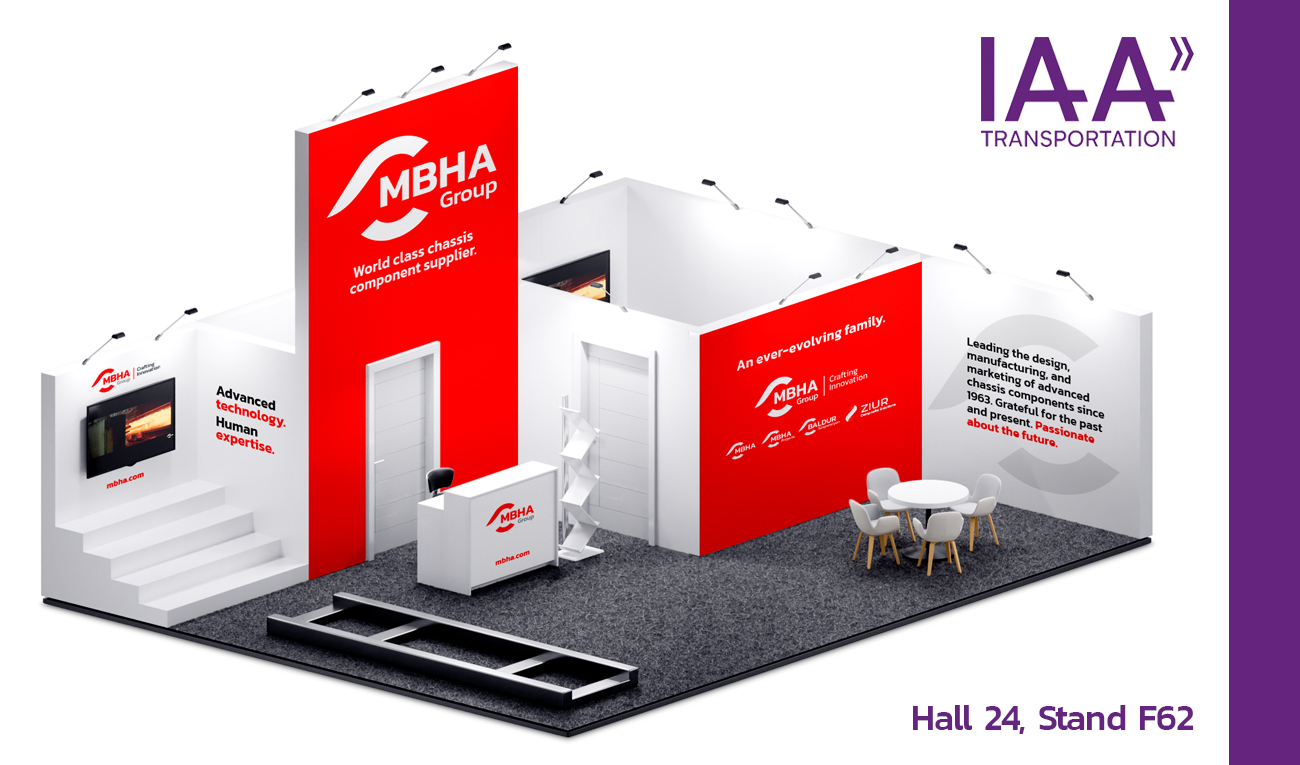 The MBHA Group team awaits you at our booth at the IAA Transportation 2022.
During this week, from September 20th until September 25th, a delegation of the MBHA Group team will participate as an exhibitor in one of the most important events in the world within the transportation industry: the IAA Transportation 2022. The event will take place in Hannover, Germany, and you will be able to find our stand and team ready to tell everything we do from our group of companies.
With the aim of presenting the new products we have been working on for some time, as well as with the satisfaction generated by the fact of seeing again and strengthening ties with our partners, customers, and industry colleagues, from the MBHA Group, we are eager to welcome all visitors to our stand. Come visit us at our booth, where in addition to being able to chat and meet in private, we will also show some of the most important advances in our different product lines, both from our MBHA team, as well as from the rest of the companies that make up our group, with an outstanding display of all the advances in our composites solutions firm, ZIUR Composite Solutions.
Described as the leading international platform for everything related to transportation and logistics, this edition of IAA Transportation 2022 will bring solutions from companies around the world that are willing to actively and sustainably contribute to solving the complex challenges of the transportation industry. Among them, the various companies that make up the MBHA Group will actively participate and show the world how their different solutions bring us closer to a more sustainable future.
In honor of this year's theme, "People and Goods on the move", the MBHA Group team invites anyone interested in learning more about our philosophy, history, innovation, and services to stop by our booth in Hall 24, Booth F62, to discuss how our products and solutions can help your company achieve its innovation, performance and sustainability goals.
We look forward to seeing you.
Event information:
Name: IAA Transportation 2022
Date: September 20-25
Location: Hanover, Germany
MBHA Group's stand: Halle 24, Stand F62